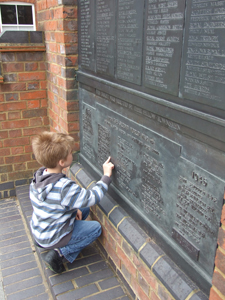 This assembly gives younger pupils an introduction to some of the problems that can occur affecting war memorials.
Aims of the assembly
Pupils will learn what issues can affect war memorials and some of the things they and the rest of the community can do to help tackle and prevent these, especially contributing information to War Memorials Online.
The assembly and other useful resources can be downloaded using the links below.