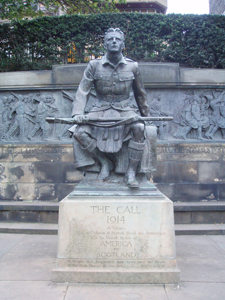 War Memorials Trust values feedback from users of the resources on this site. Please contact us if you would like to tell us what you thought of one of the materials you have used.
Below is a selection of the comments we have received from young people and their teachers:
From pupils:
"As a result of [a project carried out] next time we walk through the town centre we'll be sure to stop and remember the 113 names of local men on the Baldock war memorial, who gave their lives fighting for our country. The whole project was altogether very enjoyable and thought provoking, thank you to War Memorials Trust for the opportunity to take part!"
"I liked looking at the memorial up close."
"The best part was using the internet to find out about the names. It was really fun!"
"Before, I didn't even know what war memorials are. Now I understand what they are all about."
"I learnt that Remembrance Day doesn't have to be boring."
"Two days before Remembrance Day we went to [the local war memorial] and it was nice to know who we were remembering."
From teachers:
"It was excellent. The children not only enjoyed it but learned lots too."
"The children were enthused and did not want to stop researching."
"The lesson was engaging and really interesting, and helped the children find out for themselves."
"A good range of activities and high quality resources."
"The visit to the memorial enabled the children to gather information and then the method of research was accessible to all - so they worked enthusiastically."