Secondary Showcase
This section of the website gives you the chance to share your school or youth group's war memorial project with others by uploading it to our Showcase.
Here is a collection of projects that have already been shared in the Secondary School section.
Showing showcases 11 to 11 of 11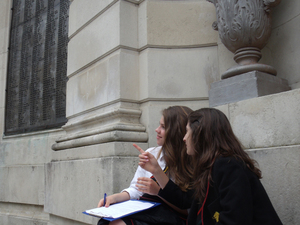 Year 9 students from Portsmouth Grammar School went to look at the range of war memorials in their local area to conclude their study of the First World War.