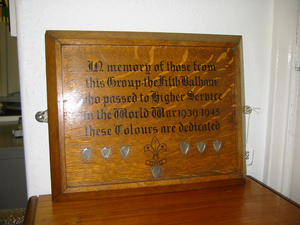 On this page you can access resources that War Memorials Trust believes will be helpful for Guides.
Badges
The Culture Badge has various requirements, some of which could be completed using a war memorial based project. Further information and War Memorials Trust's ideas for this are given in the sheet that can be downlaoded using the link below.
Other resources
Guides and Brownie Guides may also find our general resources for youth groups interesting. They could participate in different war memorial projects and find out about important war memorial issues.
Showcase
Don't forget to share any work that you do with other young people by adding it to our Youth Group Showcase.