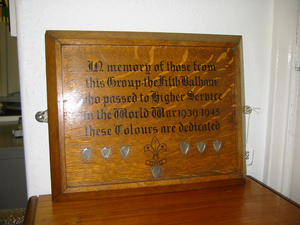 War Memorials Trust has developed resources which we believe will be helpful for those involved in Scouting. We currently provide information and activity suggestions aimed at:
You can access the resources for the relevant group using the menu on the left.
These resources include suggestions for war memorial activities that may help young people achieve specific badges. For example, War Memorials Trust has identified the Heritage Activity Badge and Community Challenge Award for Scouts and the Local Knowledge Activity Badge for Cub Scouts.
Our Scouting resources can be used in conjunction with our other youth group resources and project ideas, which can be accessed using the links on the left.