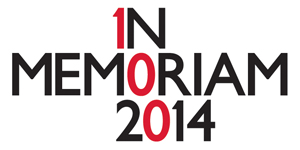 War Memorials Trust is working with the SmartWater Foundation on a project called In Memoriam 2014. This project offers youth groups a unique opportunity to work with their community and help protect their local war memorial.
What does In Memoriam 2014 do?
In Memoriam 2014 will protect memorials at risk of theft or damage by marking them with a forensic liquid called SmartWater. The crime prevention fluid, which is being made available at no charge, will not only make memorials uniquely identifiable, it also offers robust traceability should a theft occur. This will act as a significant deterrent to those considering desecrating our war memorials by massively increasing their chances of detection and subsequent arrest.
"The In Memoriam 2014 campaign is an excellent, practical programme to ensure that we remember the sacrifices made for our freedom in the horrors of wars." Rt. Hon. Lord Cope of Berkeley, War Memorials Trust Trustee.
How to apply
In order to get SmartWater war memorial custodians need to apply online at www.inmemoriam2014.org with details of their war memorial and photographs. The project emphasises the importance of the custodians (i.e. those who own or are responsible for maintaining the war memorial) being involved in this process because if part, or all, of the war memorial is stolen they will be the ones liaising with the Police and will need to know it has been marked.
How young people can be involved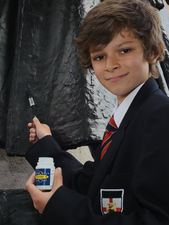 There are plenty of ways youth groups can get involved and help:
Do you know of a local war memorial that could be protected? Does it have any metal plaques, sculpture or fixings?
Does the custodian or owner know about In Memoriam 2014? Can the group arrange to meet them or write to them to ask if they want to be involved?
If the custodian gives permission, the group could offer to help them apply for SmartWater through www.inmemoriam2014.org, particularly if the custodians are not used to websites.
Once the group has the custodian's permission and has got the SmartWater can they mark the memorial? It might be an opportunity for the group to get some local publicity and show how young people are aware of, and care for, their war memorial heritage.
What else can youth groups do?
This could be the first step in a local youth group getting more involved with a war memorial in their community.
Going to look at the local war memorial can be a good way of introducing it to the group.
Does the group attend the annual Remembrance Day Service?
Regular litter-picking, weeding and general tidying up around a war memorial site can be a great contribution. Caution should be taken in regard to working on actual structures or materials as historical monuments and memorials can need specialist attention.
Get in touch with local veterans groups and get them to come to talk to the group about what war memorials mean to them.
Research the war memorial to find out more about the people it commemorates.
Keep an eye on this website for further ideas. The Showcase may have examples of projects others have done that would be of interest to your group.