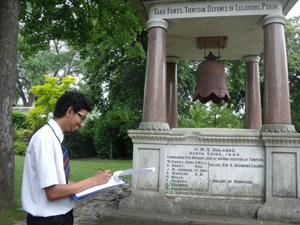 This lesson is intended to be used as an introduction to the subject of war memorials. It can be used alone or in conjunction with other lessons and materials from War Memorials Trust.
Aims of the lesson
Pupils learn about what war memorials are and the reasons for their creation. The lesson involves looking at the different types of war memorials that can be found in the UK and learning about why they were created, and how the purpose and style of war memorials has changed over time.
The lesson plan and other useful resources can be downloaded using the links below.