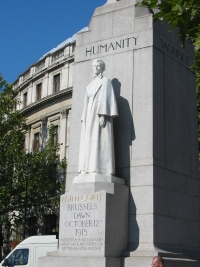 Edith Cavell was a British nurse, executed by a German firing squad in October 1915. Her death received widespread condemnation and today her actions are widely remembered.
These materials have been developed to mark the centenary of her death and help primary school pupils understand who she was and why she died. Edith Cavell is now remembered by many memorials around the UK and information on these is also given.
These materials may be helpful when teaching younger pupils about the contributions significant individuals have made throughout history.